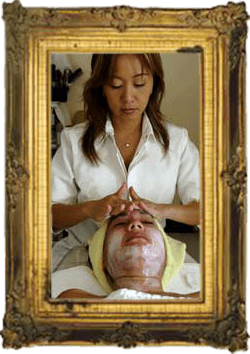 This is your first step towards rejuvenating and repairing your skin for a healthier and younger looking you. My personal technique in skin rejuvenation programs are exclusive and unique treatments that will be customized for your specific needs and desire. I have over 18 years experience working with men and women whose skin was affected by sun, water and humid living conditions in the tropical climates.
With the treatment programs that are available, you and I will create a treatment and maintenance program specifically designed just for you and your skin. I have acquired extensive working knowledge of PCA and Organic & Clinical Product. I offer state-of-the-art product lines that make you look and feel radiant and a retreat from the stresses of everyday life. I continually educate myself on the latest developments in the industry – and making you feel your best!
Products & Gift Certificates
Our gift certificates can be shipped anywhere in the U.S. Gift certificates are non-refundable or transferable and are only redeemable for services or products. Products can only be exchanged. We are not responsible for lost or stolen gift certificates.
*Prices are subject to change without notice.
(located in Trenz Salon)
1211 Broadway Ave
Burlingame, CA 94010
Tuesday – Saturday 10am – 7pm
Monday by appointment only
To avoid a full service charge, a 24-hour cancellation notice is required.