Ultra Peel® I Exfoliating Treatment
Specially formulated to treat dehydrated, maturing skin, Ultra Peel® I is also appropriate for many skin types, conditions and sensitivities. It will help treat smoker's skin, pigment disorders, sun damaged skin and acne. This treatment is especially ideal for sensitive skin, as it produces only a mild tingling sensation. Moderate to aggressive exfoliation will be experienced, depending on the number of layers applied. Overall, the final result will be plump, hydrated and ultra-soft skin.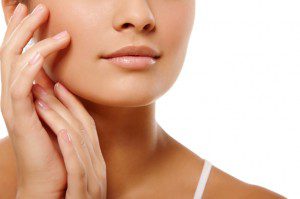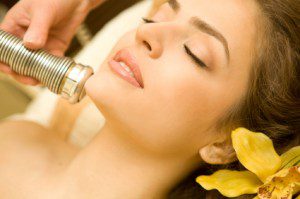 Ultra Sensi Peel® Exfoliating Treatment
This gentle solution is formulated primarily for ethnic skin, and other extremely sensitive skin types. Sensi Peel® will strengthen and brighten the skin while helping to treat sun damage and other forms of hyperpigmentation (skin discoloration). This multi-faceted treatment also provides anti-inflammatory, anti-acne and antibacterial action, making it an excellent choice for helping calm rosacea, as redness and inflammation can subside substantially after treatment.
Ultra Oxygenating Trio
This is an antioxidant therapy to correct and prevent free radical damage as oxidative and environmental stress to the skin is one of the more significant contributors to the aging process. This treatment helps stimulate respiration and circulation within the skin. It helps promote healing and rejuvenates sluggish, stressed skin depleted by toxins, pollutants, allergens, improper diet and solar damage. Acneic conditions also benefit greatly. Appropriate for use between peel treatments or when exfoliation or flaking is not desired. This treatment is also ideal two to three days before a special event. It draws oxygen to the skin's surface, producing a rosy flush and a rapid warming sensation, resulting in a radiant, healthy look that lasts up to ten days.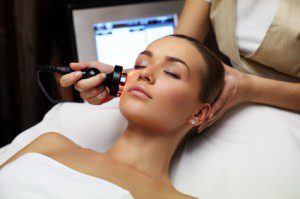 Microdermabrasion is an effective, gentle way to exfoliate the outermost layers of the skin to help reveal softer, smoother, more vibrant skin. Fine lines, crow's feet, age spots, large pore size, stretch marks, acne and acne scarring have all shown improvement after treatment.
Microdermabrasion Process
The procedure uses light abrasion to gently smooth surface skin cells. It is not painful and does not require the use of an anesthetic. Microdermabrasion is safe and effective. Commonly thought of as a lunchtime procedure, it only takes about thirty minutes to complete. There is no recovery time and normal activities can be resumed immediately.
What to expect after Microdermabrasion Treatment
Repeated treatments are recommended for optimal results. Typically, between five and twelve treatments are performed, spaced two to three weeks apart. Chemical peels are sometimes combined with microdermabrasion to further enhance results.
Following treatment, your skin will appear pink and feel softer. Makeup and moisturizers may be applied immediately. Direct UV exposure should be avoided, and sunscreen should be worn for the first 24 hours following treatment.
RADIANCY MICRO PHOTOTHERAPY SKIN REJUVENATION
Facial Skin Rejuvenation Using Light and Heat Energy
Skin rejuvenation encompasses several different categories of skin treatments; the removal of pigmented lesions, the removal of vascular lesions, the improvement of skin texture and tone, and the smoothing of lines and wrinkles. A comprehensive skin rejuvenation treatment will ideally include several of these treatments. Radiancy Rejuvenation employs light and heat energy (LHE) to address these different skin conditions.
Radiancy LHE is delivered effectively and safely to the skin to treat a variety of conditions; psoriasis, acne, vascular and pigmented lesions. At the same time, the treatments will effectively minimize wrinkle,brown spots, and renew collagen growth.
PhotoFacial gently
delivers precise amounts of light energy through the skin's surface to stimulate the production of collagen. As the new collagen forms, it softens the appearance of aging skin. Fine lines and wrinkles are decreased and the redness associated with rosacea and redness can be dramatically reduced. PhotoFacial treatments restore a more youthful appearance and improve skin texture without any downtime – allowing you to return to work or leisure activities immediately.
This treatment works from the inside…and out. The effects of light energy, micronized currents and high frequency polarized currents produce skin rejuvenation that is safe, comfortable and effective. While the red stimulates collagen growth, the lifting electrodes stimulate and re-educate the muscle tissue, producing visible lifting and contouring results. Depending on age and skin tone, optimal benefits are achieved in six to ten treatments.
Whitening Premiere Facial
This whitening treatment has been proven to be highly effective in treating hyper-pigmented skin conditions. The treatment combines whitening and oxygenating agents to lighten and fade hyper-pigmentation caused by exposure to the sun, use of oral or topical medications, pregnancy, or previous acne problems.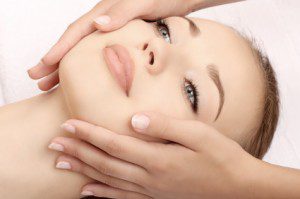 Micro-current Non-Surgical Face-lift
Micro-current Facial Sculpting is a technique which provides a low cost painless alternative to surgical treatments. It utilizes 8 different "secret" wave forms of micro-current to simulate 32 of 53 facial muscles and trigger chemical reactions at a cellular level to eliminate wrinkles and fine lines, restore and rejuvenate skin and more.
7 key factors that contribute to aging skin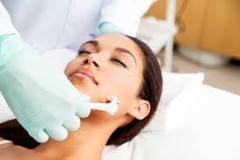 Microneedling
Microneedling (also known as collagen induction therapy) is a minimally invasive treatment to rejuvenate the skin. A device with fine needles creates tiny punctures in the top layer of the skin, which triggers the body to create new collagen and elastin. Results can include improved texture and firmness, as well as a reduction in scars, pore size and stretch marks.
NEW! BEAUTY LASER
An easy-to-use device that removes all types of surface skin growths including skin tags, moles, age spots, ruby points, keratosis, cholesterol deposits, and warts.